Know a teacher? Encourage them to participate in SAI!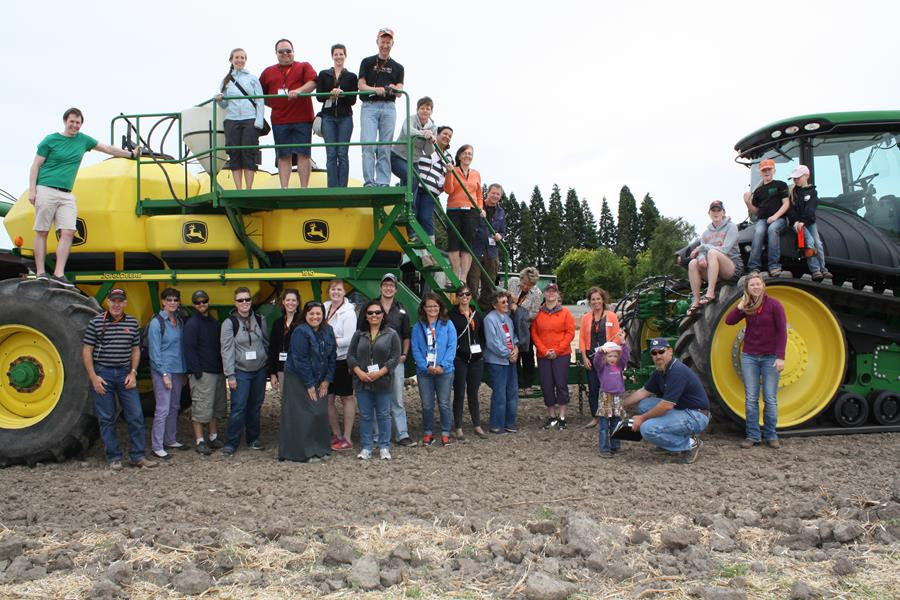 OWA Members Please Pass This Great Opportunity On To Teachers You Know!
Time is running out!
Earn 3 Graduate Credits from OSU.
Apply to Master's Degree or PDU Requirements.
Food, fun and hotel included. Total savings $3,300!
Summer Agriculture Institute (SAI) is a week-long graduate level course for K-12 educators who want to learn more about Oregon agriculture. This course is offered through a partnership between Oregon State University and Oregon Farm Bureau Foundation for Education.
Receive 3 graduate level credits from OSU for the cost of registration only, saving teachers over $3,300. Registration Fee is only: $600. This program is high quality, accredited with collateral materials provided. You receive hands-on experience interacting with agriculture through tours of processing plants, farms, vineyards, golf courses, nurseries and agribusiness operations; opportunities to meet and work with agriculturists; hotel accommodations with meals included.
This is an excellent opportunity for teachers to earn credit toward a Master's degree or to fulfill their PDU requirement.
For more information, please contact Summer Ag Institute Session WEST(Please note date change) Coordinator Debbie Crocker – Corvallis or Summer Ag Institute Session EAST Coordinator  Kim McKague – La Grande.
Download a Program Fact Sheets or Application form. Check out the activities and what teachers have to say about their SAI experience on YouTube.
Video 1 – Excellence in Education – Summer Ag Institute
Video 2 – SAI Teacher Reactions
Thanks for helping spread the word!